Texas Private Security Training Classes Overview :
Level 2
Level 3
Pepper/OC Spray
Baton & Handcuffing
Level 4
---
Texas Level II - Security Officer Course
This program will teach individuals with little or no previous experience the basic principles of the security industry using the State of Texas required materials. This course provides the Level II training and certification as required by the State of Texas. Once complete, you will be provided with the basic certification (to be submitted and approved by the State) to be able to work legally as an unarmed security officer in the State of Texas.
*Note: To become an armed security officer, you are then required to take the Level III course. You may continue with Level III on the same day as you complete Level II by also registering for the same day Level III program. This will allow you to continue the completion of both programs.
Required Equipment: Notebook and pen
Prerequisites: None. This class can be taken in conjunction with the scheduled Level III program, but you must register for Level III separately.
Cost: $75.00 (6 hours)
---
Texas Level III - Security Officer Course
This training program, designed to minimize the liability of both the officer and the company, is a 4 consecutive day – 40 hour weekday course. This course provides the Level III training and certification as required by the State of Texas and the PSB, including both classroom and firearms range qualification. This is the Texas certification required to qualify as an Armed Security Officer. The officer is trained in basic security topics related to his or her daily assignments and responsibilities.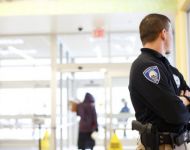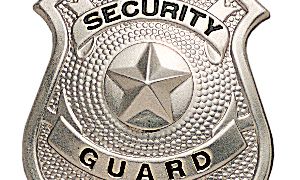 Subjects Covered:
Private Security Act Commission Rules· Texas Penal Code
Ethics Effective Notes & Reports· Conflict Resolution
Use of Force & Deadly Force Criminal & Civil Public Perception
Firearms Training: Handgun· Arrest Authority · Officer Survival
Defensive hand to hand combative· Handcuffing · Baton
Required Equipment:
You are required to qualify with a Handgun. If you would like addtional training for shotgun please contact us. The Handgun must be at least a .38 Caliber Revolver or at least a 9 MM Semiautomatic. Bring your Handgun, 50 rounds of ammunition and hearing protection for use during range qualification. If you do not have a Handgun, we will furnish the Handgun (*Note – if you use our handgun you must bring 50 rounds of american manufactured brass cased 9mm.)
* Shotgun must be a 12 Gauge. Bring your Shotgun and 10 Shotgun Shells (12 gauge – 00 Buck). If you do not have a Shotgun, we will furnish the Shotgun (Shotgun ammunition is an additional charge).
Prerequisites: Level II Training (Level II can be taken before or after level III but you can not apply/submit for level III License until you have completed level II.)

(40 hours)